I was watching the Imperial War Museum's DVD "The Royal Navy at War; British Pacific & East Indies Fleets".  The British fleet was accompanied by the USS Saratoga in 1944 from which some color footage was shot. HMS Queen Elizabeth, HMS Valiant, and HMS Renown are depicted in their well-known Admiralty Standard Camouflage Scheme A—G45 warm light grey overall and a B20 medium blue panel on the hull—and I noticed that the main turrets and non-vertical surfaces of the secondary armament are in the same tone of blue. You'll notice that these turrets appear darker on black & white footage as well, unlike the camouflage of other cruisers and battleships in the same scheme.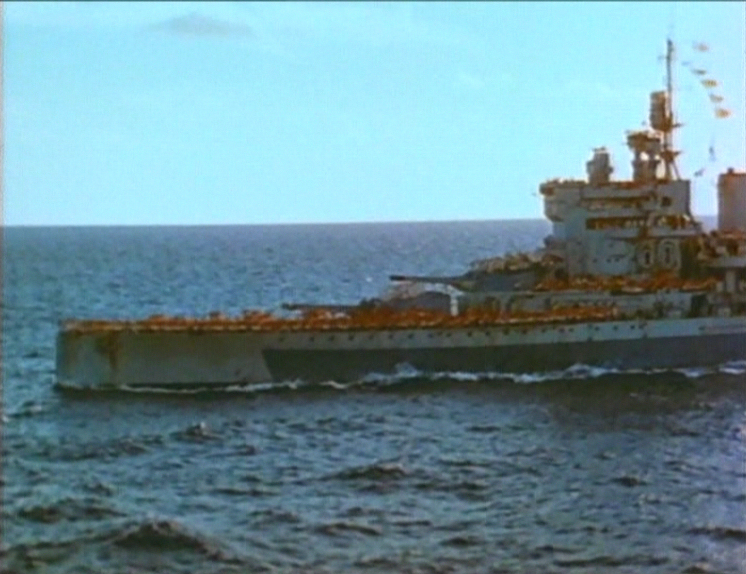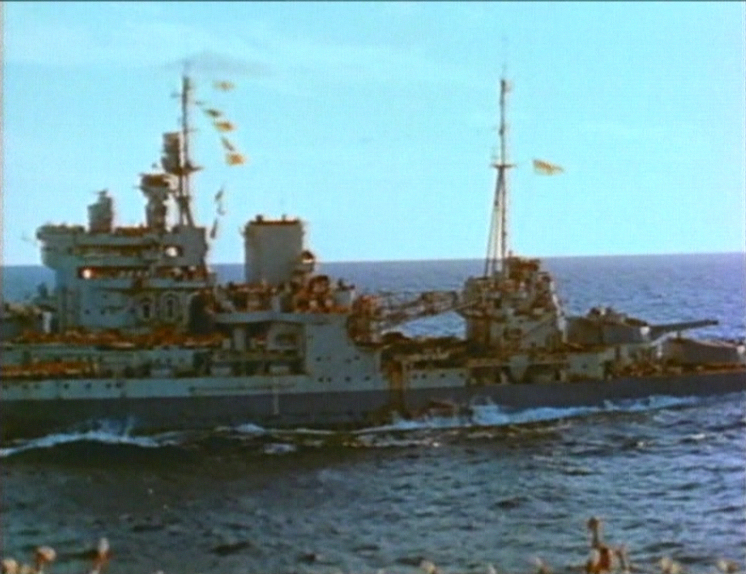 HMS Queen Elizabeth.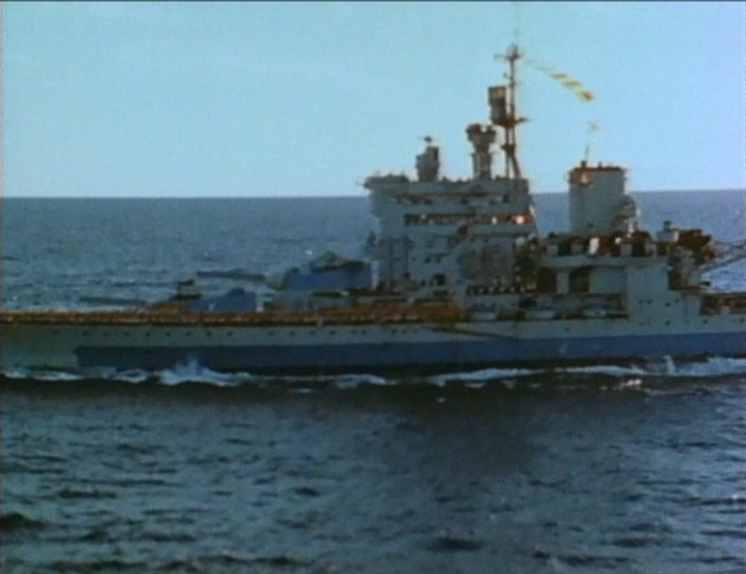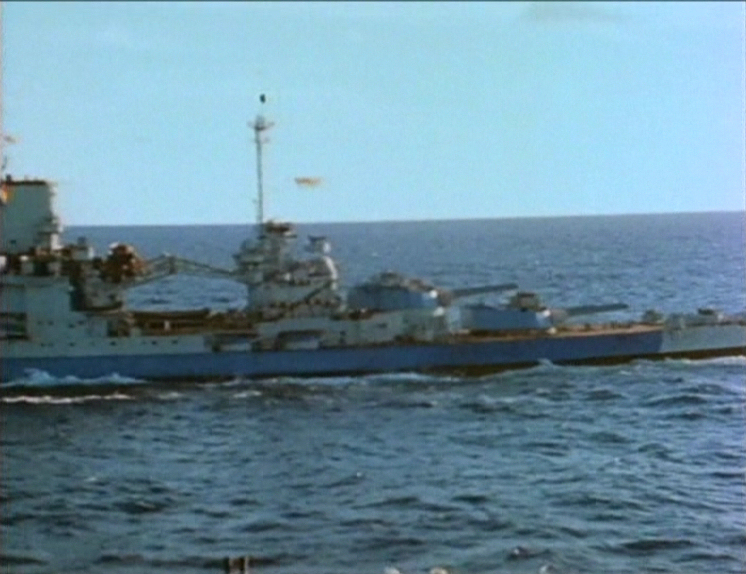 HMS Valiant. Note that HMS Valiant main mast is a pole mast and that HMS Queen Elizabeth has a tripod mast.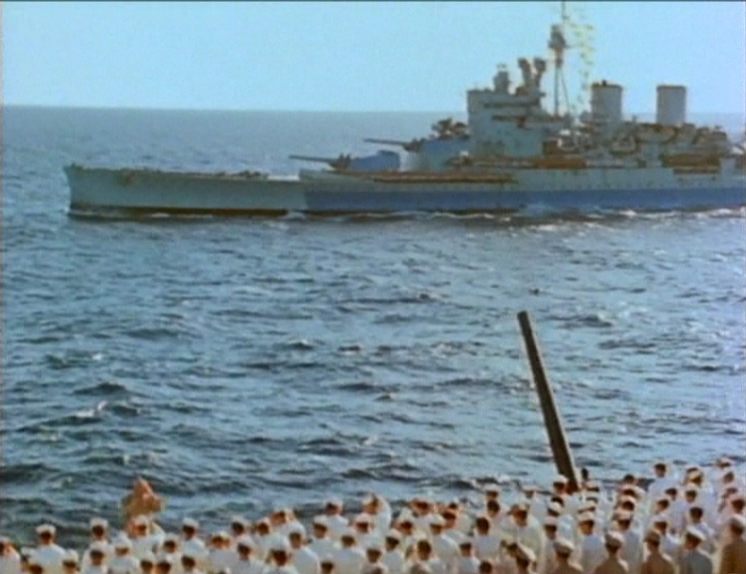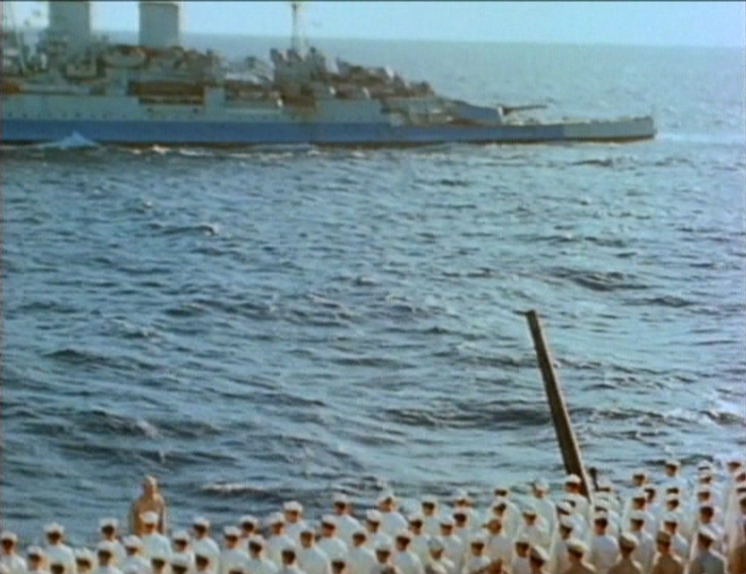 HMS Renown