This series of images was one of the more rewarding of date and place. The second image shows the building at right showing the Norwegian flag, but I could only be sure after I identified the building itself; this is the Dronningen restaurant in Oslo. I even found one shot of HMS Rodney in the Norwegian archives here taken on the 21st of June 1937 (Ballantynes books puts Rodney in Olso in July but the ship logs state the 21st to the 30th of June 1937). There is a small fair in the background, the Vi Kan Utstillingen, at left matching the location with the restaurant perfectly. Now, if this is a visit to Norway, than the third image shows King Haakon VII walking the deck with Admiral Backhouse, with Maud van Saksen-Coburg en Gotha between them in the sixth image. King Haakon VII has the same rank on his sleeves as the Admiral as he is an admiral in the Royal Navy, but usually wears the ranks of Admiral for the Royal Norwegian Navy (Link)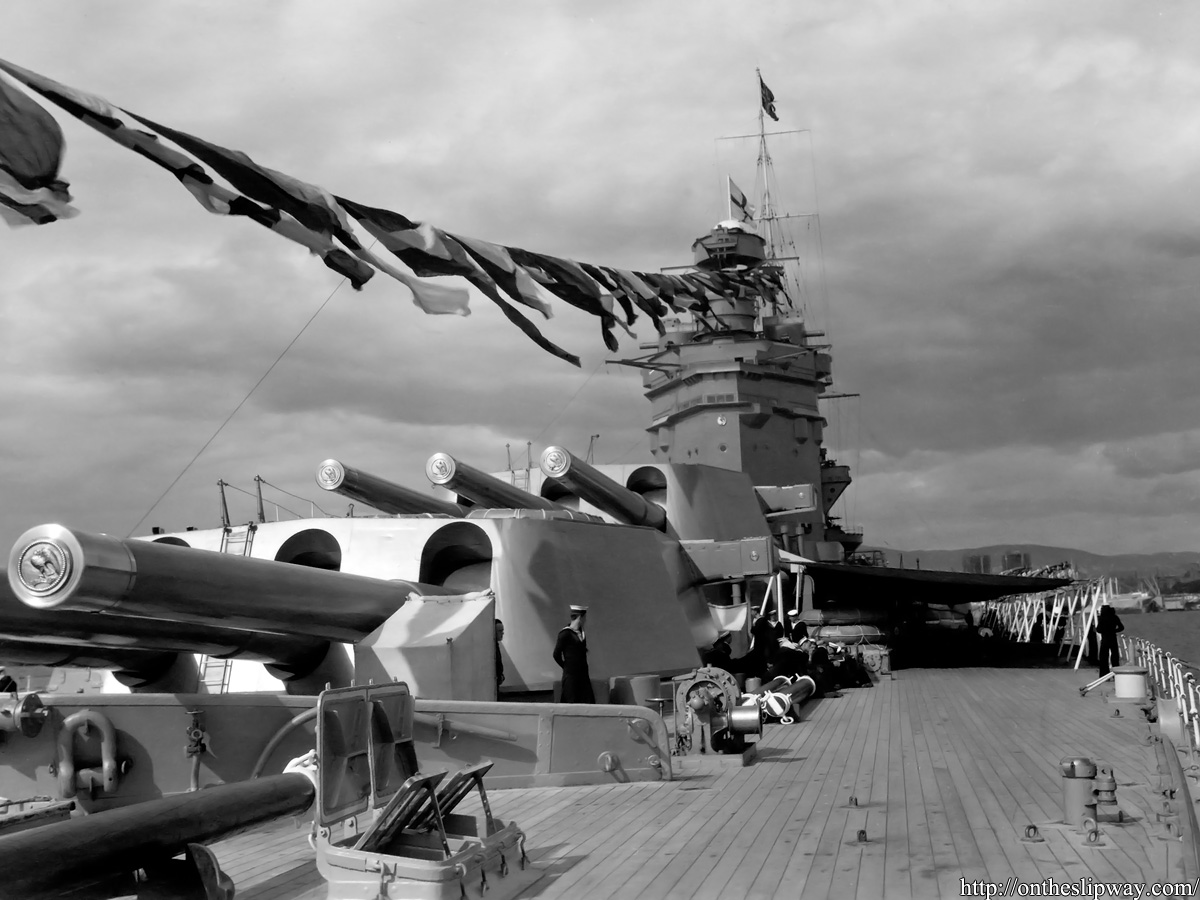 HMS Rodney showing her dress flags; the Olso city hall (rådhus) under construction is visible in the background. Note that the ship's badge as visible on the tampions is also fitted to the rangefinder covers of A & B turrets; Nelson also had her badge in the same position.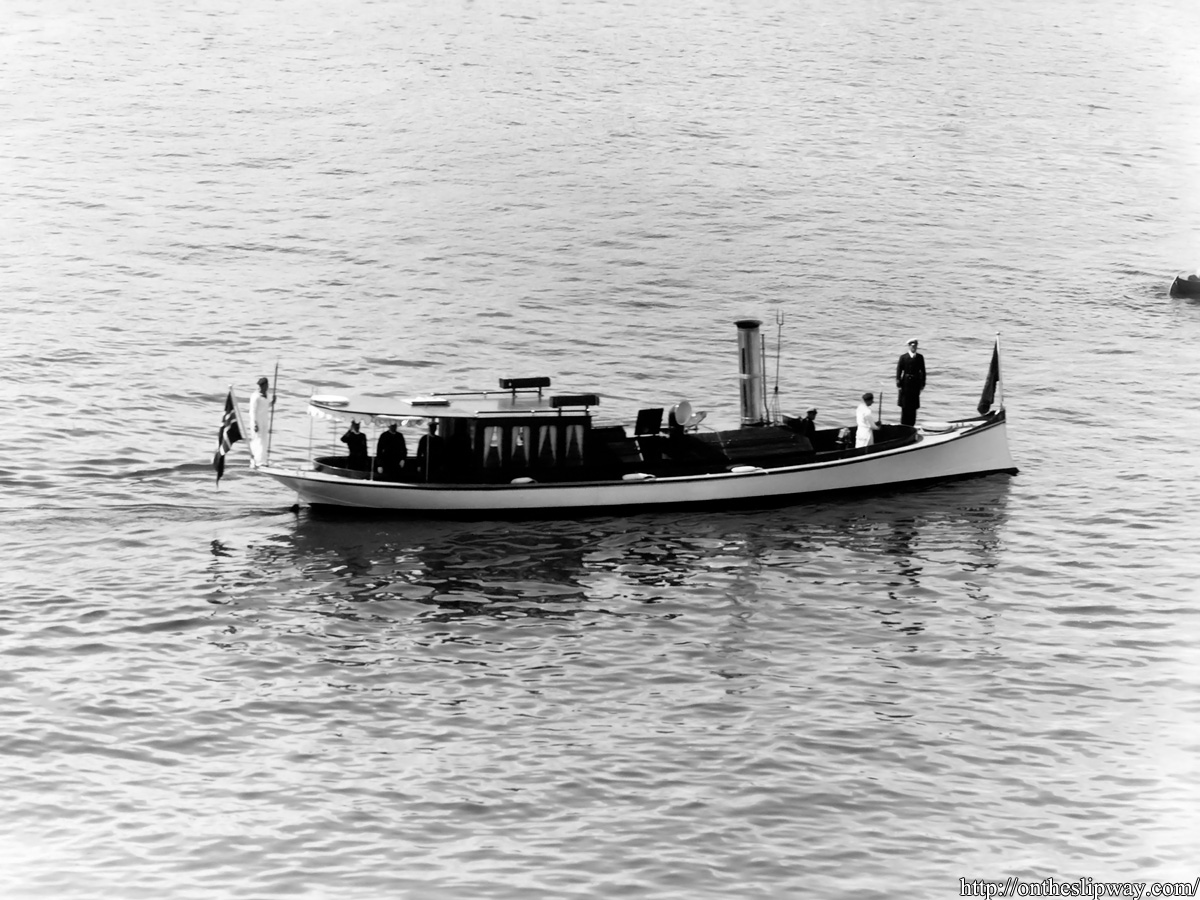 This image shows Admiral Backhouse (presumably) on the bow of the Norwegian Royal barge Stjernen I.