There are two types of this launch, this standard version and a lighter version. Drawings of the standard type have not yet been located.
John Roberts states that "42ft motor launch was similar but had only a single rubber, like the 42ft sailing launch from which it was derived. The rubber or rubbing strake is the line at the outside of the hull running the entire length, either a timber of rope. I use Robert's information to classify all large launches as either 42 or 45 ft.
It appears this boat was only carried by a handful battleships and battlecruisers prior to modernization. Hood's motor launch also carried a small cabin and its interior appears largely the same as the 42ft launch,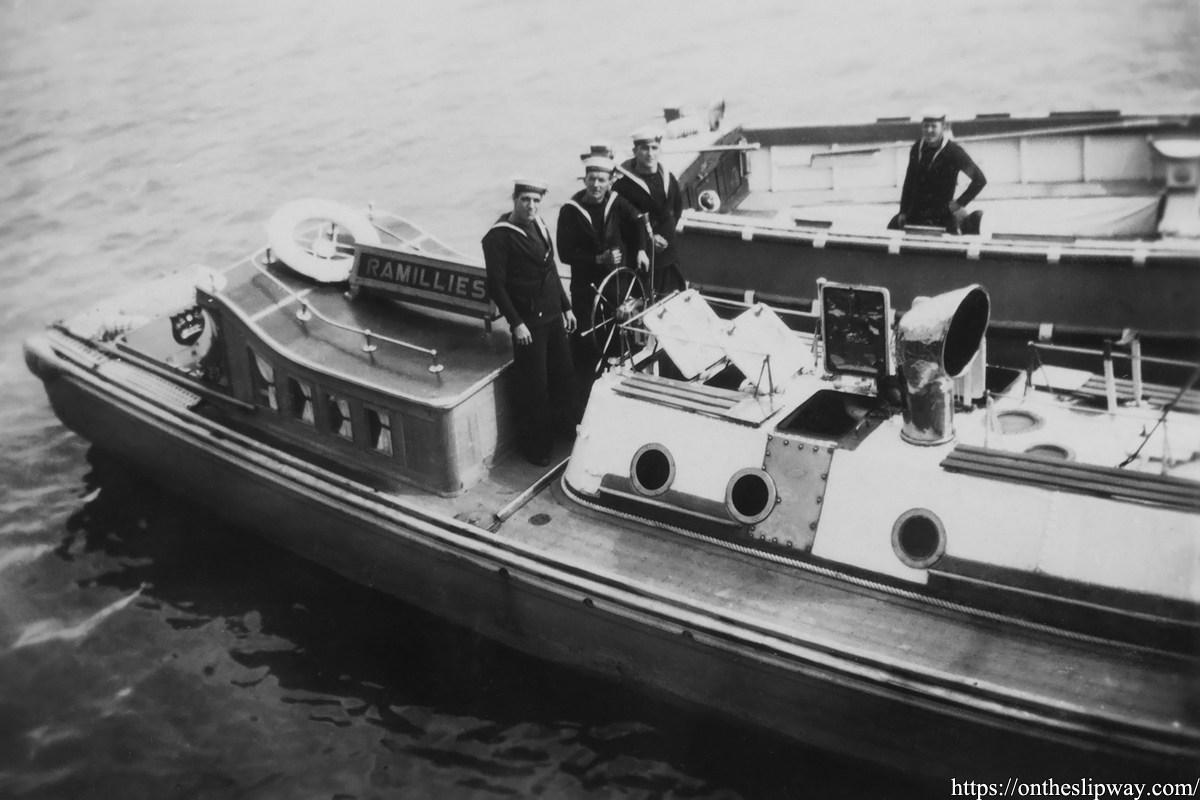 (Presumably) a 45ft motor launch next to a steam picket.

RN Communications Branch Museum/Library, Godfrey Dykes photographic collection. Image of a diver (plus equipment) working from the 45ft motor launch.
WITH THE ROYAL MARINES ASHORE AND AFLOAT. 1940, ON BOARD HMS RODNEY AND ASHORE. THE VARIOUS TASKS PERFORMED BY THE ROYAL MARINES. © IWM (A 129)
WITH THE ROYAL MARINES ASHORE AND AFLOAT. 1940, ON BOARD HMS RODNEY AND ASHORE. THE VARIOUS TASKS PERFORMED BY THE ROYAL MARINES. © IWM (A 130)
ON BOARD THE BATTLESHIP HMS RODNEY. OCTOBER 1940, SCENES IN THE DAILY ROUTINE OF THE BATTLESHIP. © IWM (A 1425)