I've been keeping a keen eye on Ebay for several years, looking for photographs or entire albums that can be of interest for my next modeling project (HMS Prince of Wales, and possibly Rodney in 2073). And I have to admit, I have been 'sitting' on them, only to post the occasional snippet in a blog post. I occasionally post an image here and there and recently found one shot I uploaded to Worldnavalships.com—from when the Special Warship Pictures thread was still ongoing—on reddit (here). Fine, anything you upload might be used without reference and even offered as a print on Ebay by the worst of the worst (See my ebay post here). Now, recently the Imperial War Museum have expanded their WWII online preview database tremendously; there are more than 600 shots of HMS King George V alone and I can distinctly remember having so few photographs when I built my KGV model in the pre-internet days. The IWM is unfortunately quite expensive but many archives offer their high-resolution images for free, even some that used to be expensive. And then there are several wonderful galleries by e.g. Rick Davis, or websites such as Brent Jones' USS Astoria or Tracy White's Researcher at Large, you know, the kind of contributions that made go fine! FINE! Let's have a gallery..
A note on the images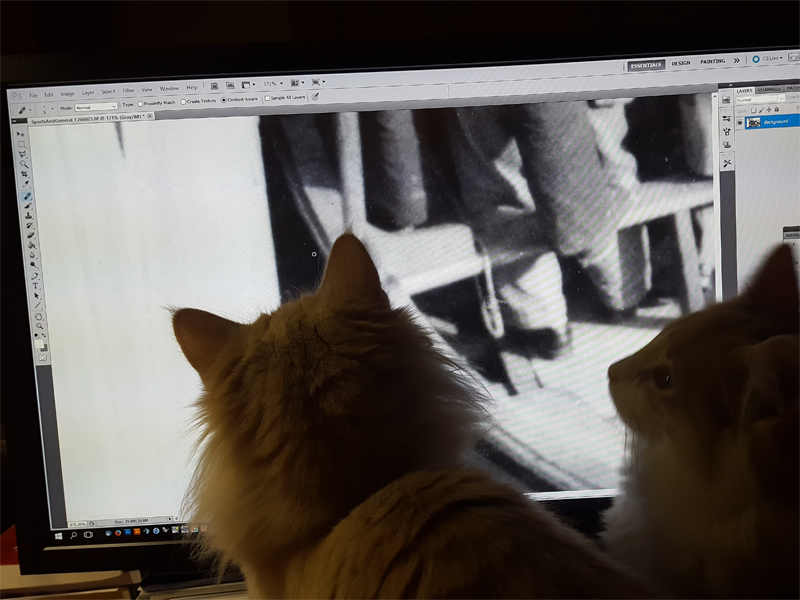 Now, I host this tiny website myself at very low cost, so I decided to post relative small images (typically about 800 by 600 pixels) but in the highest quality I can manage. I have used my black-belt Photoshop-fu skills to remove scratches and blemishes, a process that can take more than an hour when the original has a lot of damage. I am a twenty-trick pony as far as Photoshop is concerned but it gets the job done. By running over the keyboard my cats actually taught me a few new tricks, as they tend to produce to most interesting and disturbing shortcut key combinations you need to undo. I realize that anything uploaded to the net is up for grabs, so I simply added a small watermark in the corner.
The first batch is a few shots of HMS Duke of York and HMS Anson prior and during breaking-up. It's such a sad sight to see these ungentle giants being reduce to scrap and one wonders what it would have been like to walk their decks as a museum visitor. But then again, not being able to adds to my fascination of these historical warships and what life on these vessels was like; living memory for some but to me a distant past.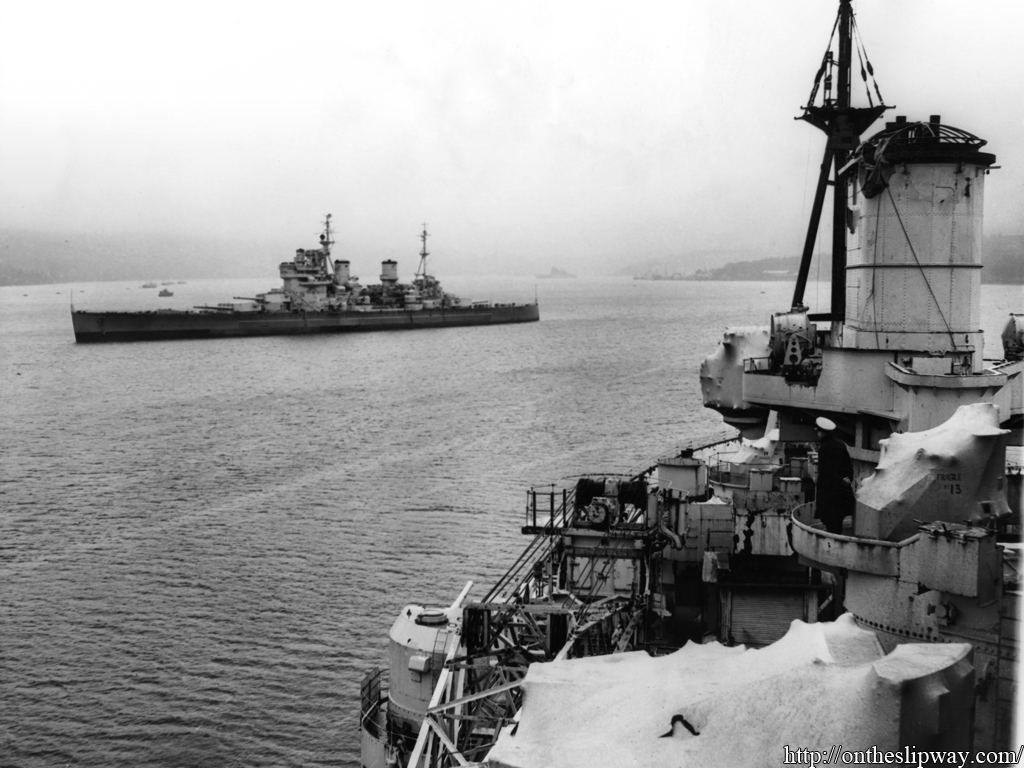 HMS Anson lying at anchor at Gareloch on the Clyde waiting for the breakers, watched from HMS Duke of York by her commander, Lieut. Neil Pascoe, with another large ship in the far background (possibly HMS King George V) , 1957.
The remainder of the images are postcards from the breakers yard at Faslane, dated 1958.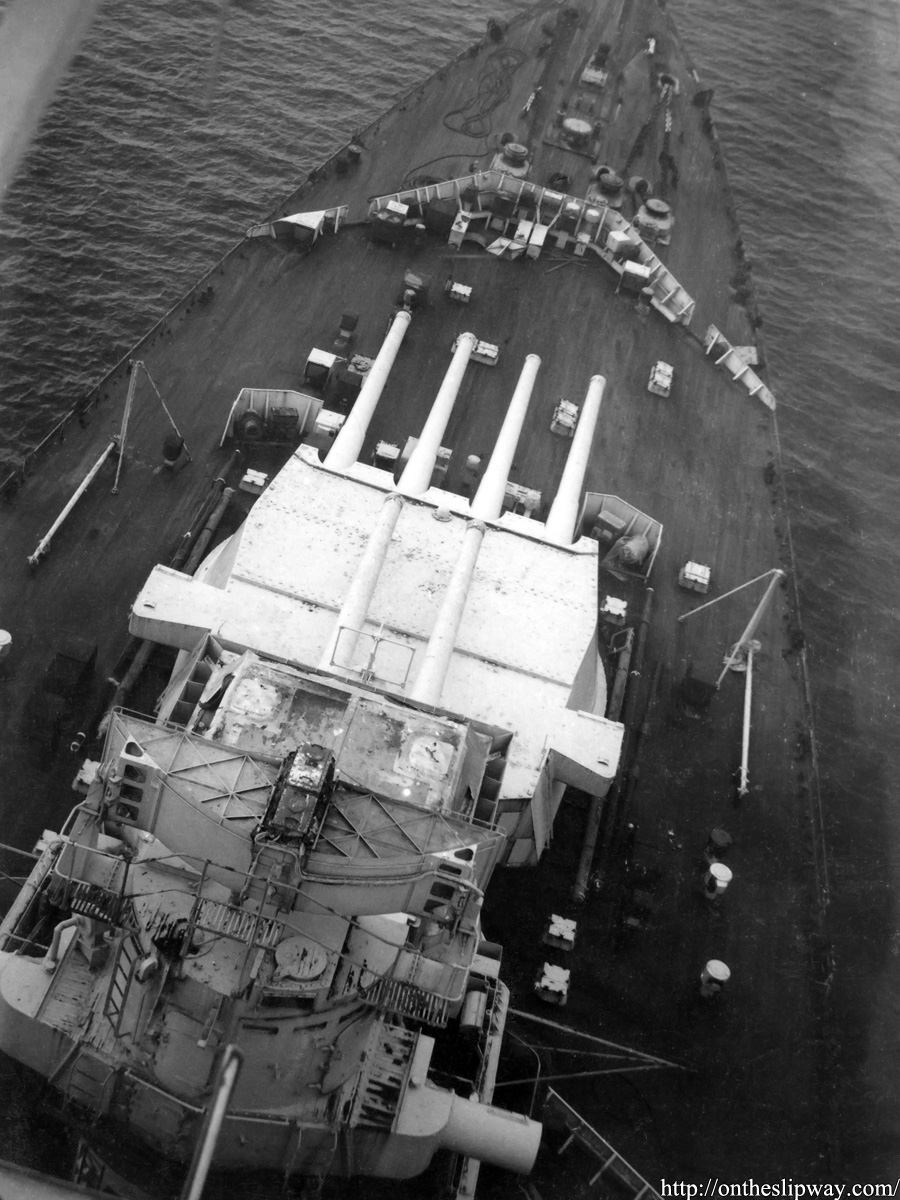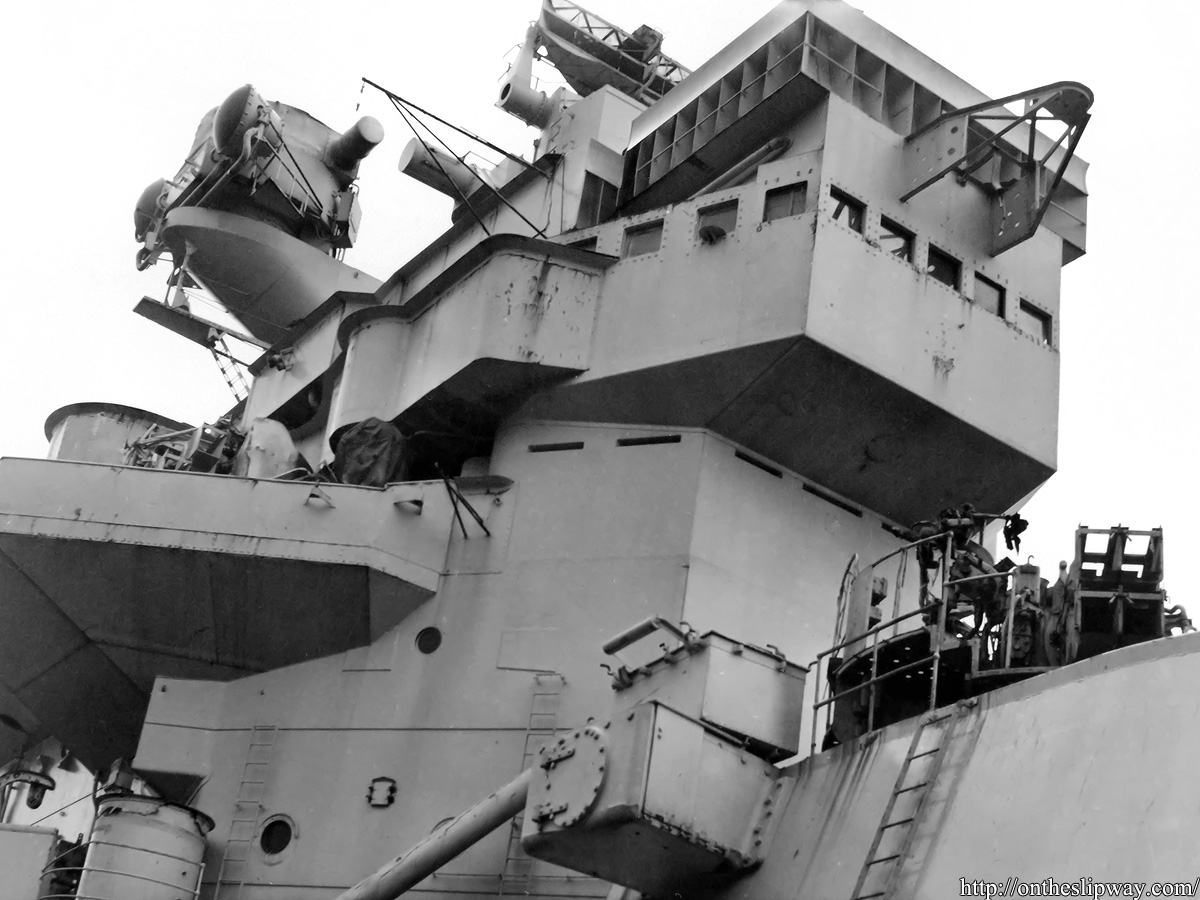 A very clear shot of the bridge superstructure of HMS Anson.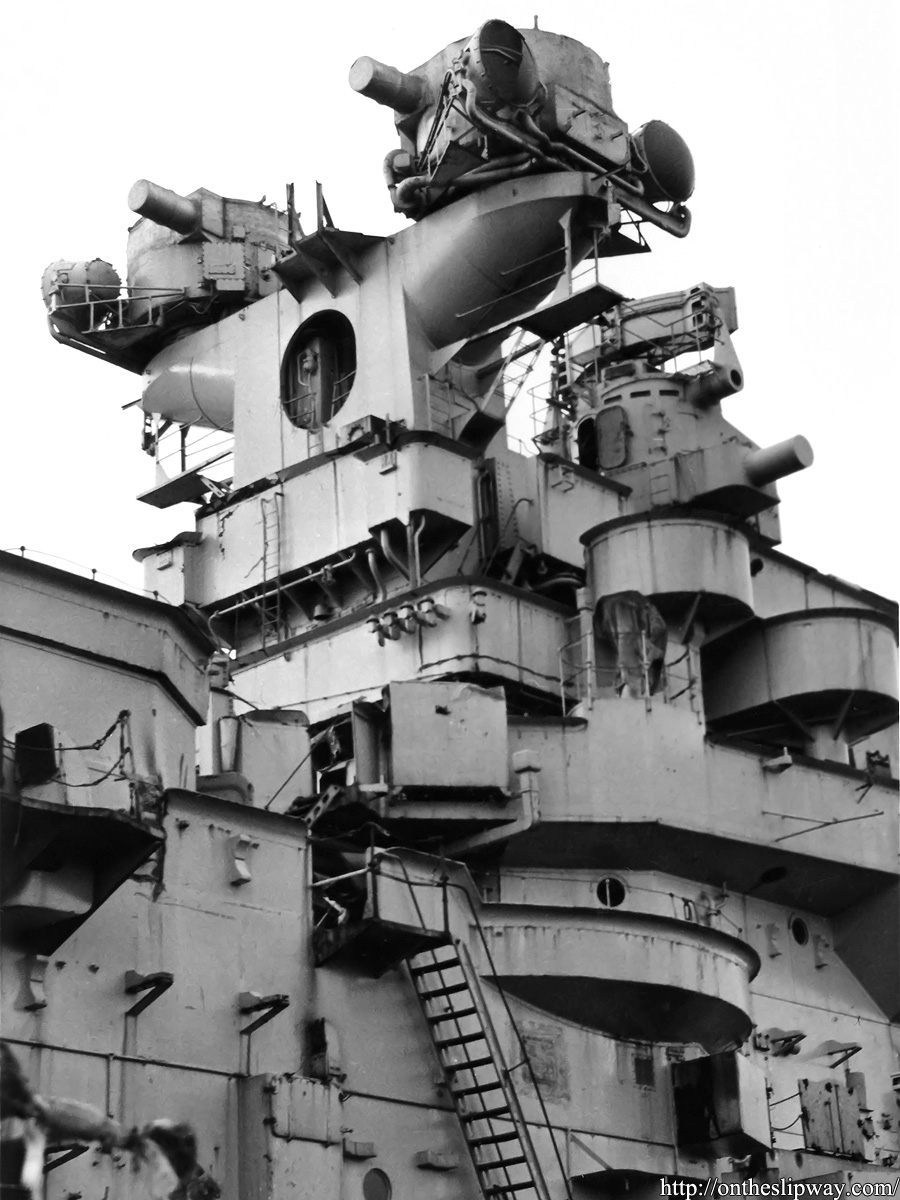 The rear of the bridge superstructure of HMS Anson, showing her Mk VI high-angle control directors with a type 275 radar, the only ship of the class thus fitted.
HMS Duke of York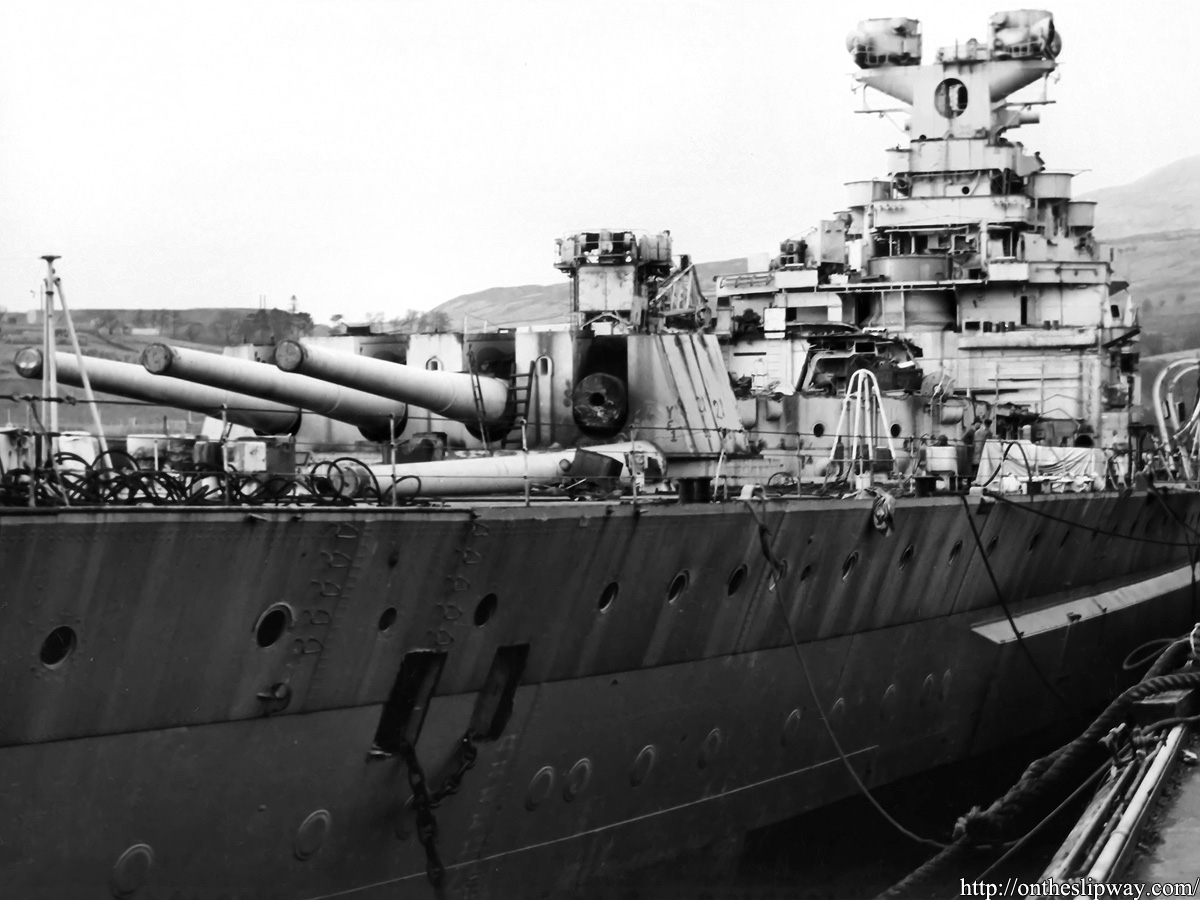 HMS Anson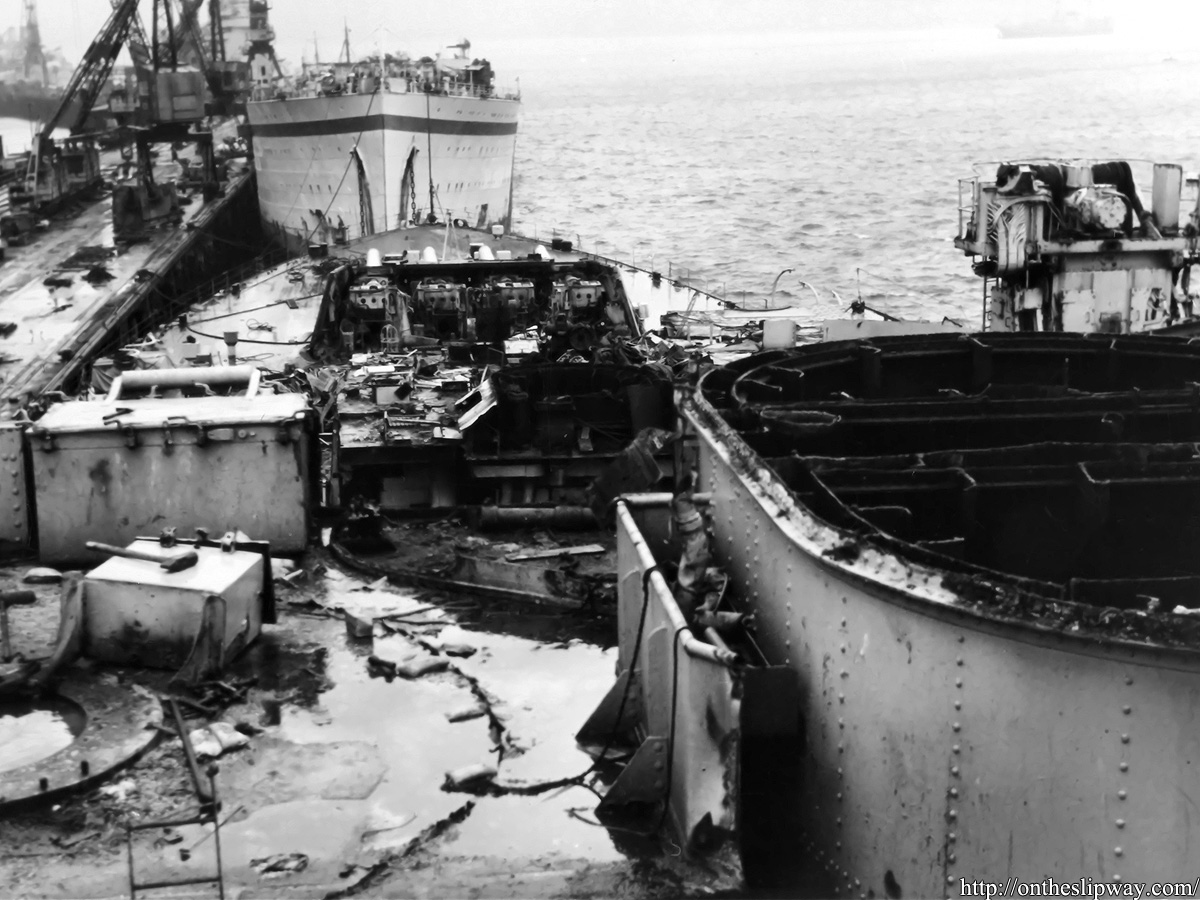 Once you start building funnels you simply cannot resist collecting any photograph that shows you the interior, especially not one as clear as this one. I think this particular shot made me buy the entire batch.
HMS Duke of York. I promise the other galleries will be less depressing. I have about a hundred images standing by and I'll try adding a new post every month.