Following my earlier post of Warspite (1937), a series of images of Warspite after decommissioning and running aground at Prussia Cove. Finding new images is quite difficult and auction prices go up really quickly, but I hope to add more.
Update: 27/11/22 Image #5, marked buoy picture.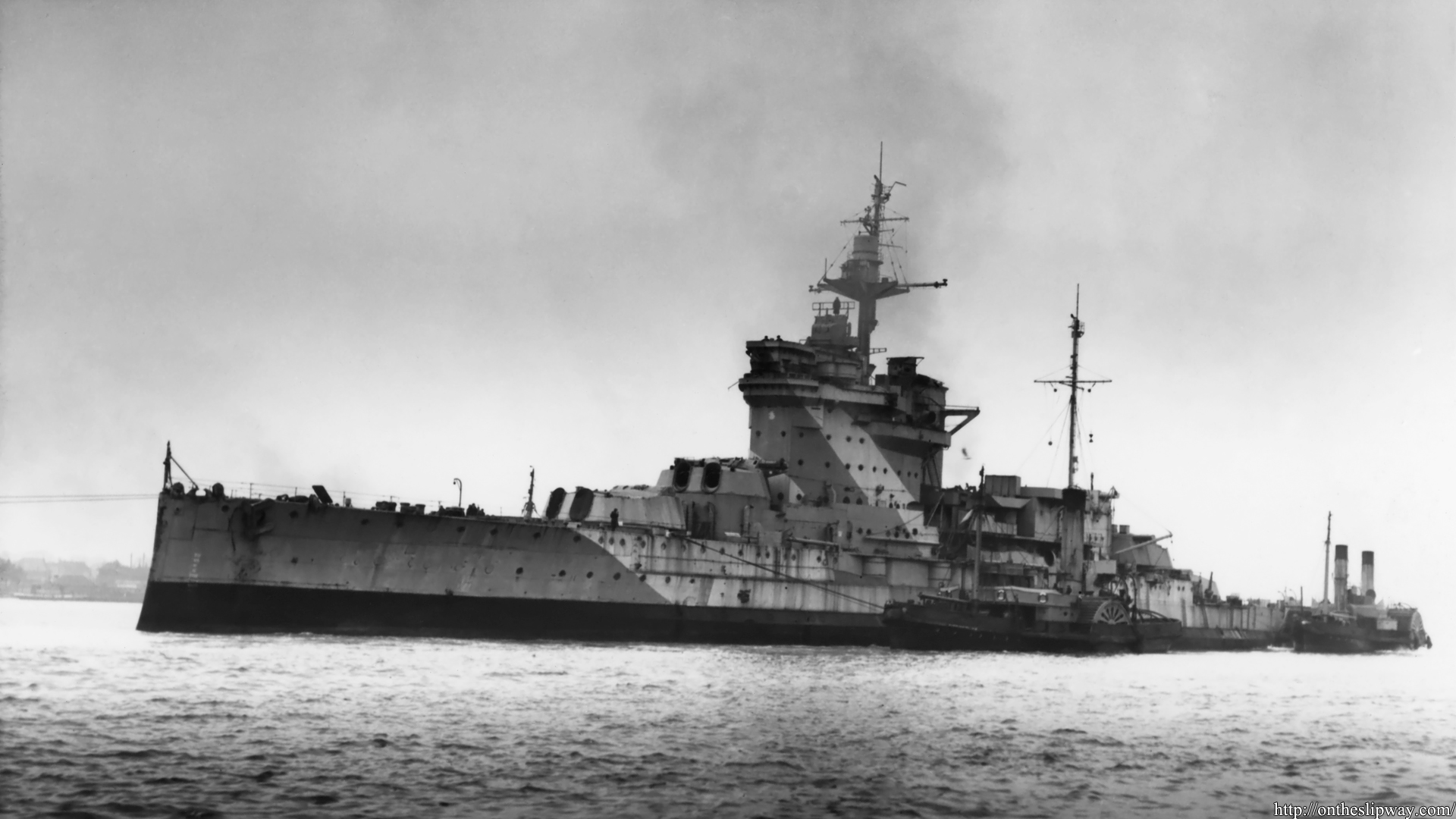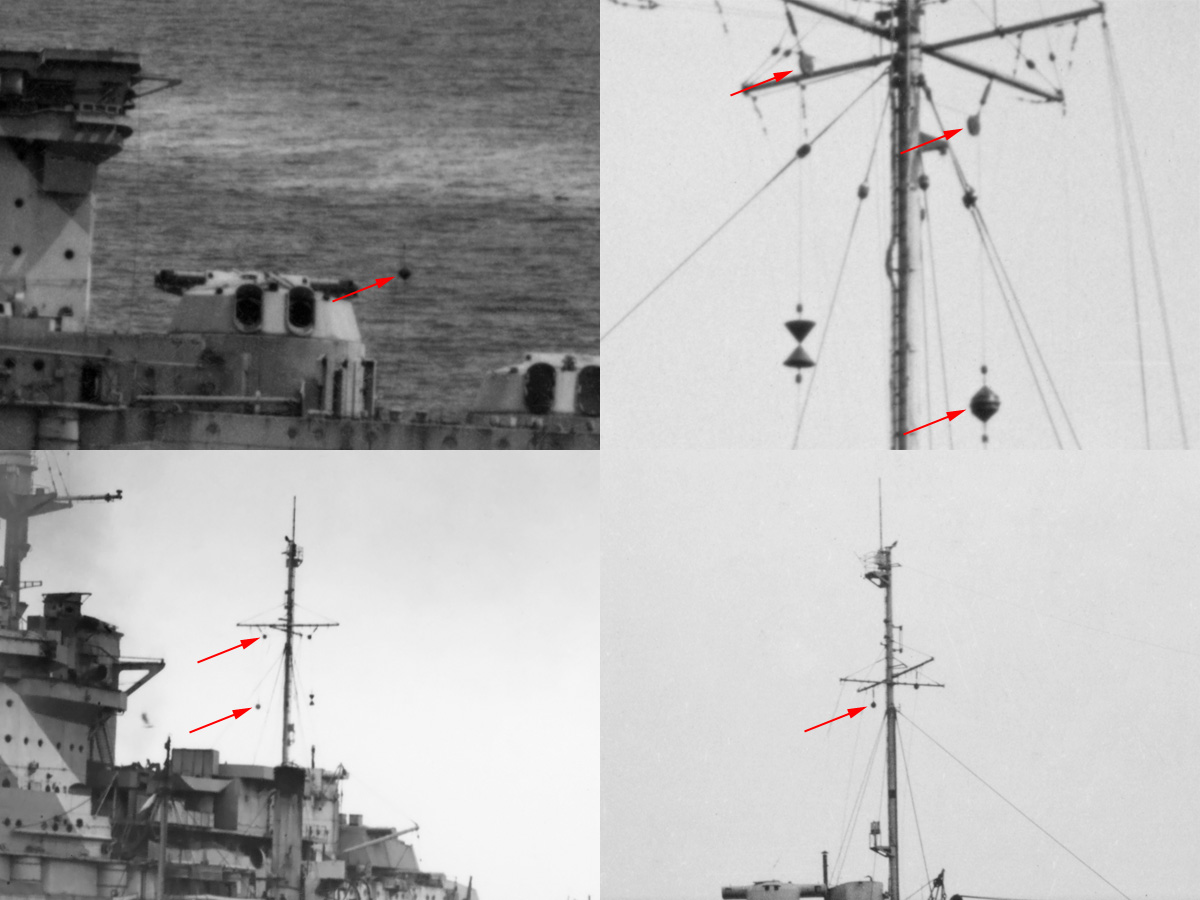 There's a small line running from the bridge towards A-turret carrying a marker (top left). Top right shows Warspite's (1937) main mast with the helm signals—a green ball for starboard and red cones for port—suspended by a single line running over a pair of large pulleys. When Warspite went to the breakers (bottom left, same images as above) the helm indicator were still present. After she beached herself the helm signals were gone; the two large pulleys are hanging fully vertically. Was the green starboard ball reused as a wreck marker? My Admiralty Navigation Manual (1938) has a small section of wreck buoys off the coasts of the British isles using green balls hoisted in sets of two or three:
one set of two: pass on port hand
one set of three: pass on starboard hand
two sets of two: pass on either side.
Whereby the hand direction is with the main flood stream around the British isles; a small map is provided in the manual. It is pretty straightforward on what side to pass this particular wreck and while two buoys should have been raised should the above apply, if I had to guess this single buoy should be green.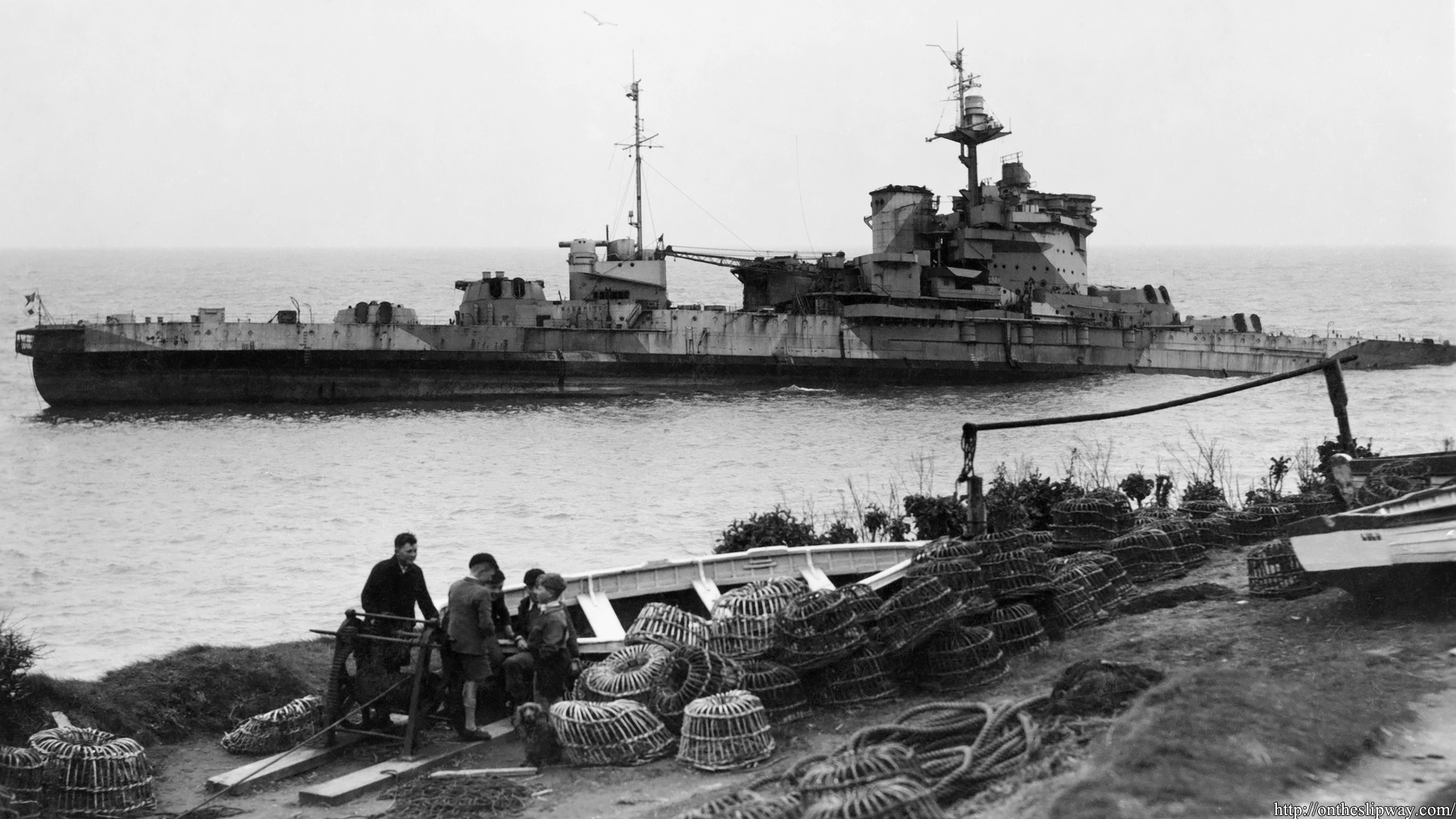 I always remove blemishes from scans and one may inadvertently remove something in error; the postcard above was damaged at the precise location of the marker; the line remains visible and the marker is still there.