Manual of Seamanship, volume 1: The Night Life Buoy consists of a yellow pine-wood cross with a hollow copper globe at the end of each arm. Galvanised F.S.W. man-ropes are fitted across the arms for holding on by. Two tubes on swivel brackets are secured to two opposite globes, having at the lower end a lead-weighted cylinder into which is placed the calcium light. When not in use the light is sealed by a lid, and an extracting rod passes down the tube and is screwed into a socket on the lid. On being let go, the buoy slides down into the water, the extracting rods remaining behind and, therefore, pull the socket out of the lid of each calcium light this allows the water to enter and ignite the phosphine of calcium, and the smoke and flame come out at the top of the tubes which are kept in an upright position by the lead weight in the bottom of the cylinders. The lights burn for about 30 minutes. Small flags are attached to the tubes to assists seeing the buoy in daylight. A spirit ration and a whistle are carried in the recesses in one of the globes.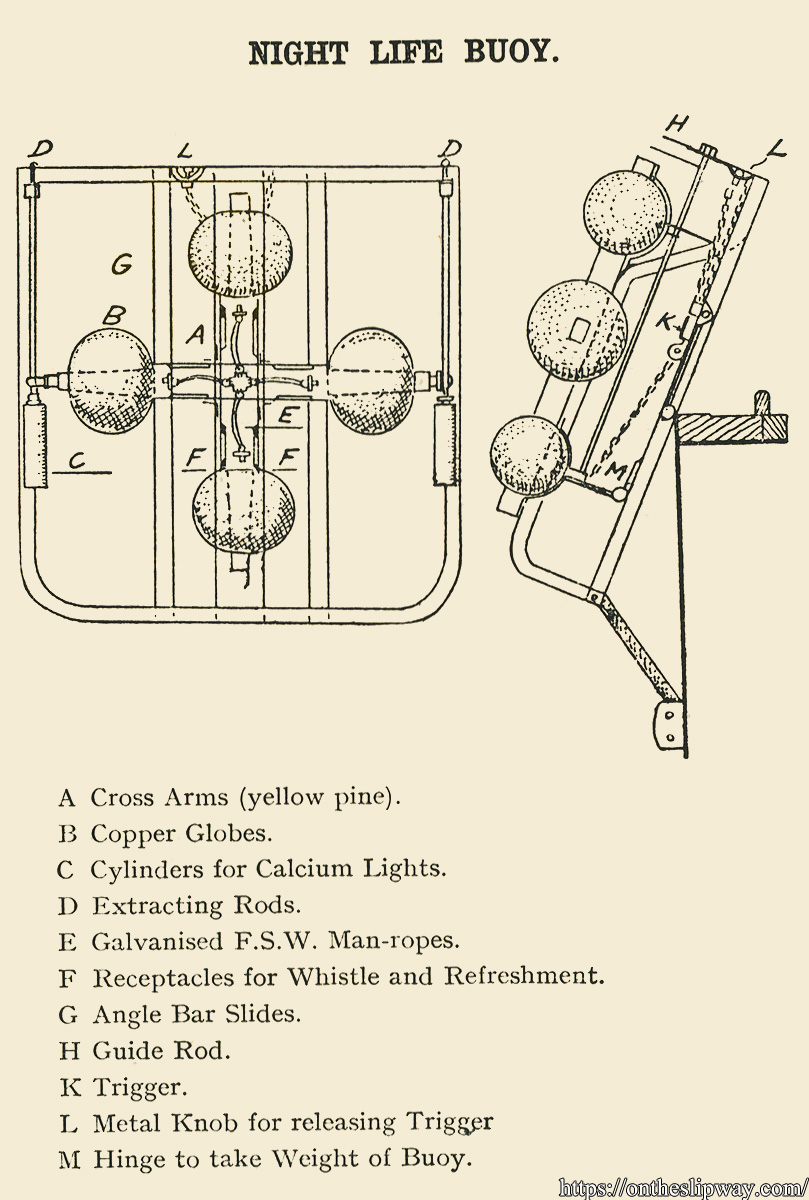 From the Manual of Seamanship, volume 1, 1937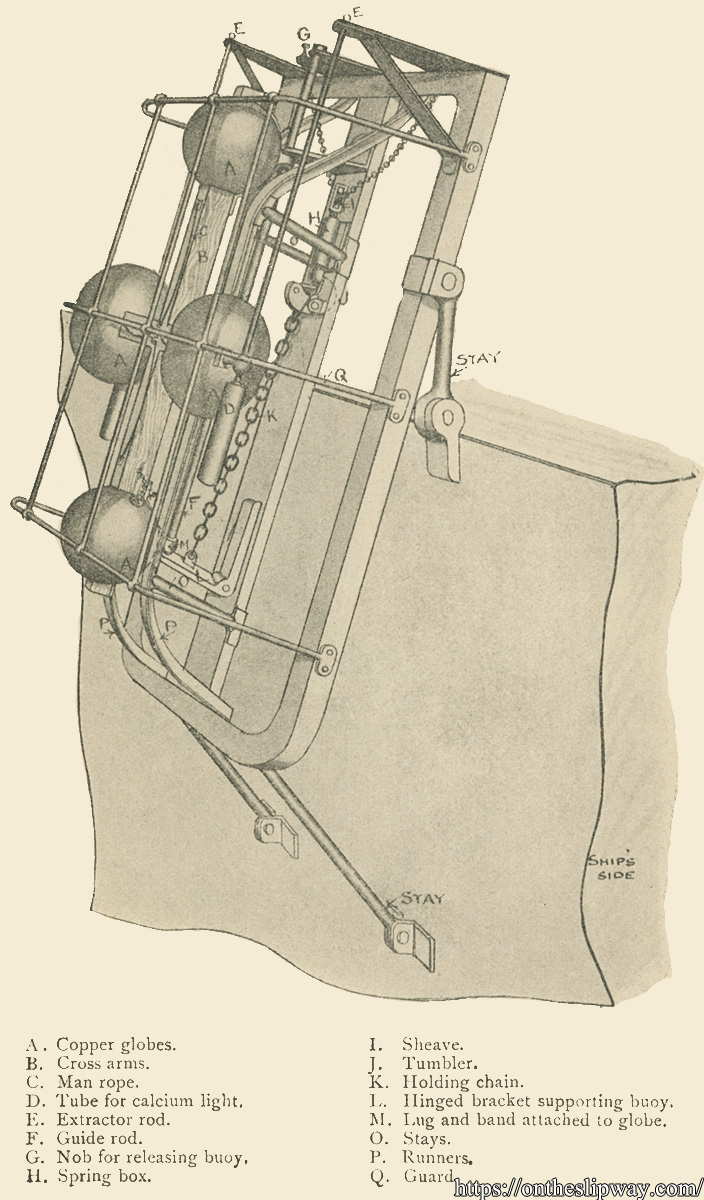 From N.J. McDermaid, Shipyard practice as applied to warship construction, 1911, Longmans, Green, And Co.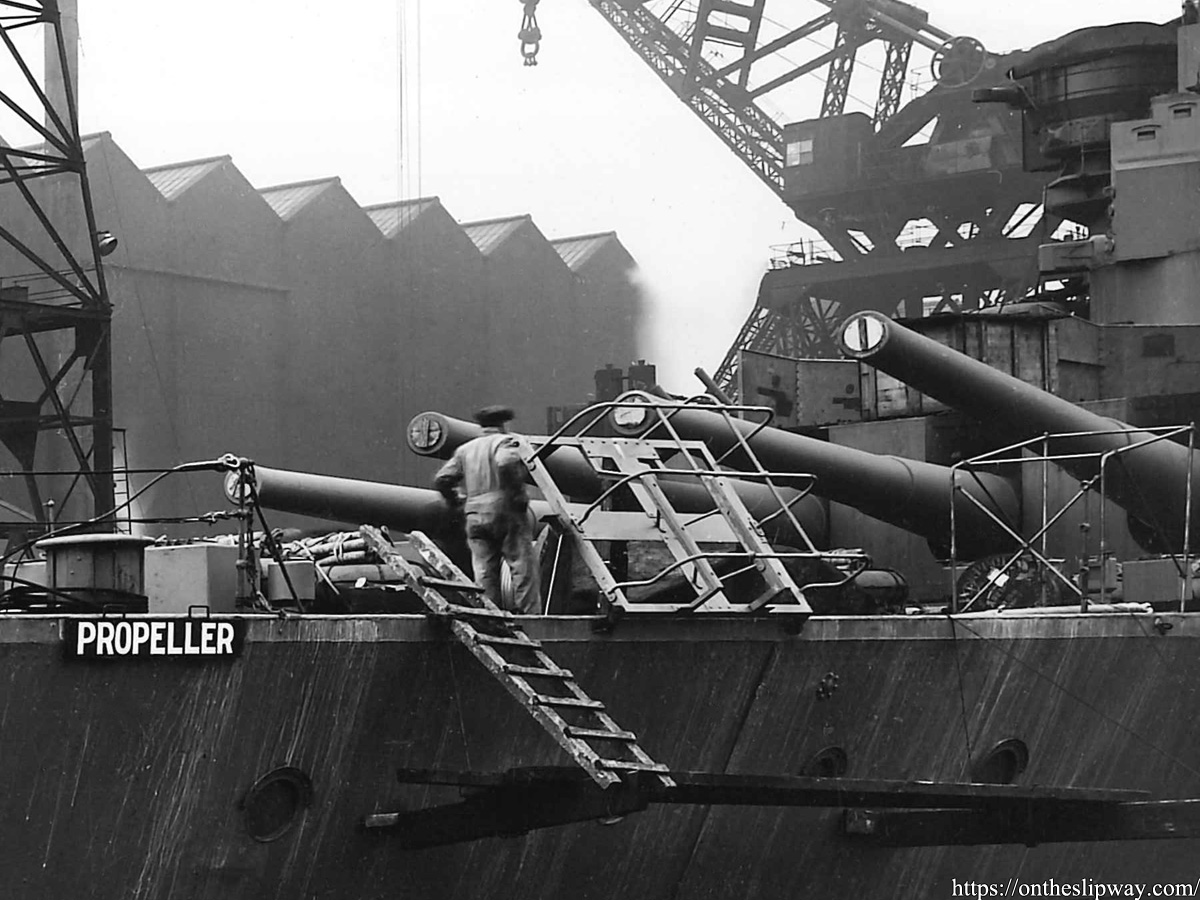 The frame of the night life buoy on the stern of HMS Prince of Wales while fitting out; the buoys were removed later, presumably when in drydock for repairs after the battle at the Denmark Straight.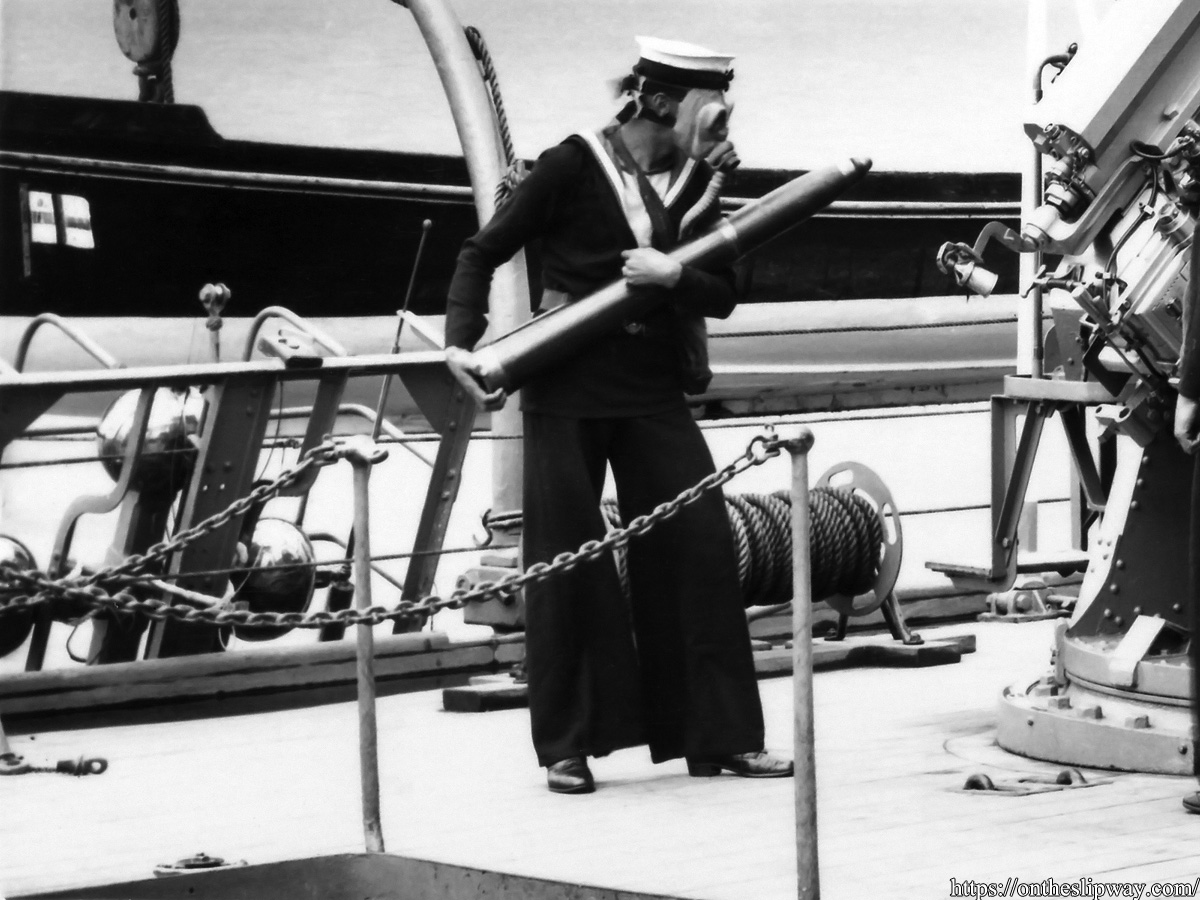 The night life buoy aboard HMS Hood.